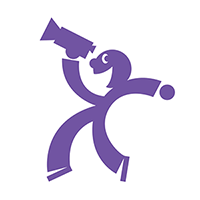 Company Profile

Now in their 26th year, Awfully Nice Video Company Limited was started in 1987 when Graham Maunder and Keith Darbyshire decided that there was room in the facilities market for a company that specialised in top quality ENG/EFP units.
Since then, Awfully Nice Video have worked for just about all the top broadcasters in the U.K. as well as the main networks in the U.S.A., Australia and Japan. Based in Greater London they now provide their clients with the latest 4k, 3D and HD equipment. They remain one of the premier ENG/EFP/PSC companies in the U.K.
Having originally worked almost entirely in the television side of the industry they have now expanded into shooting commercials and promos using the very latest technology.
Awfully Nice Video Company are also proud to be members of the I.V.C.A. and to support the work of UNICEF in this country and abroad.

Graham Maunder (Lighting Cameraman)

Starting at the BBC, Graham worked on a multitude of programmes based in the studio and on location. He was then asked to work for Television International, a London based facilities company, who were at that time the largest company of their kind in Europe. When Trilion took TVI over in 1983 Graham became Head of Cameras in the new company until setting up Awfully Nice Video with Keith.
Since that time, Graham has worked on a multitude of programmes including features and profiles for major sporting events, comedy programmes and documentaries. Graham has also worked on many commercials, receiving numerous awards along the way.
Graham was one of the pioneers of High Definition shooting in the U.K. and was flown as far as New Zealand and America to shoot projects for clients in those countries. With the advent of 4k and the return of 3D, Graham has once again been leading the way with the newest technology.
Graham is a member of B.E.C.T.U. and the Guild of Television Cameramen.

Keith Darbyshire (Sound Recordist)

Keith started his career with Martak Studios in Manchester before being asked to join Fleet Studios in London, one of the countries leading recording and radio production studios.
With the launch of Channel 4 and the inevitable expansion of the independent television sector Keith joined Trilion Video in 1982 as a sound recordist and worked in studio, broadcast, post-production and on single camera locations on a wide range of dramas, entertainment programmes, live sports events, commercials, pop concerts and promos. In 1988 he teamed up with Graham to form Awfully Nice Video and now has many years of sound recording experience to share with production teams.
Keith is a member of B.E.C.T.U.